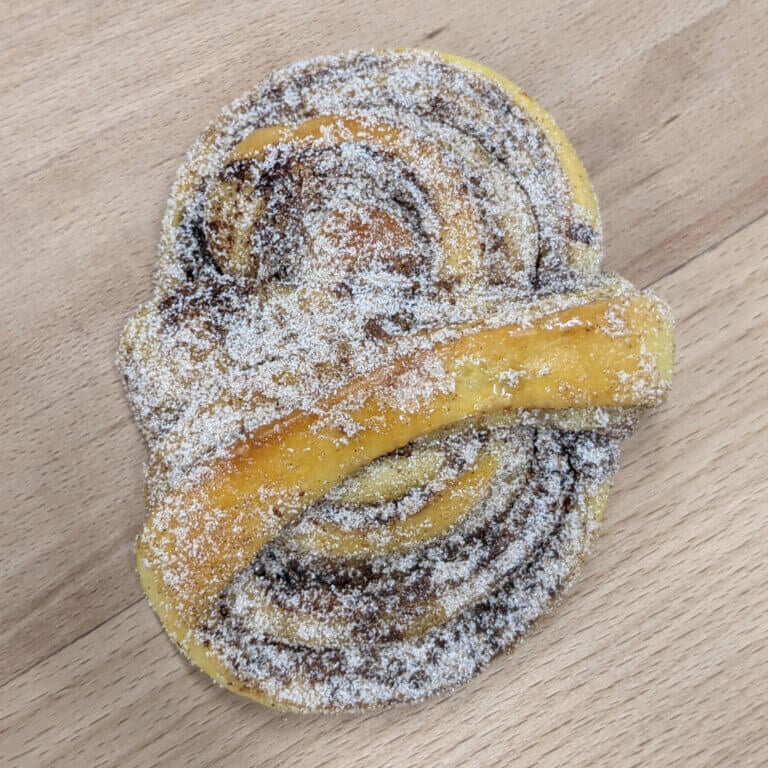 Pillow soft with a massively fragrant cinnamon filling. These have quickly become the bakery's most popular item and it's easy to see why.
Taking inspiration from the US & Sweden these cinnamon buns are like no other you have tried before. To top it all off these are then covered in a cinnamon sugar similar to a doughnut.
Handmade on site using 100% British grown wheat.
Flour milled by Wessex Mill in Wantage.
Made over a 48 hour process.
Allergens: gluten (wheat), dairy (milk, butter), egg