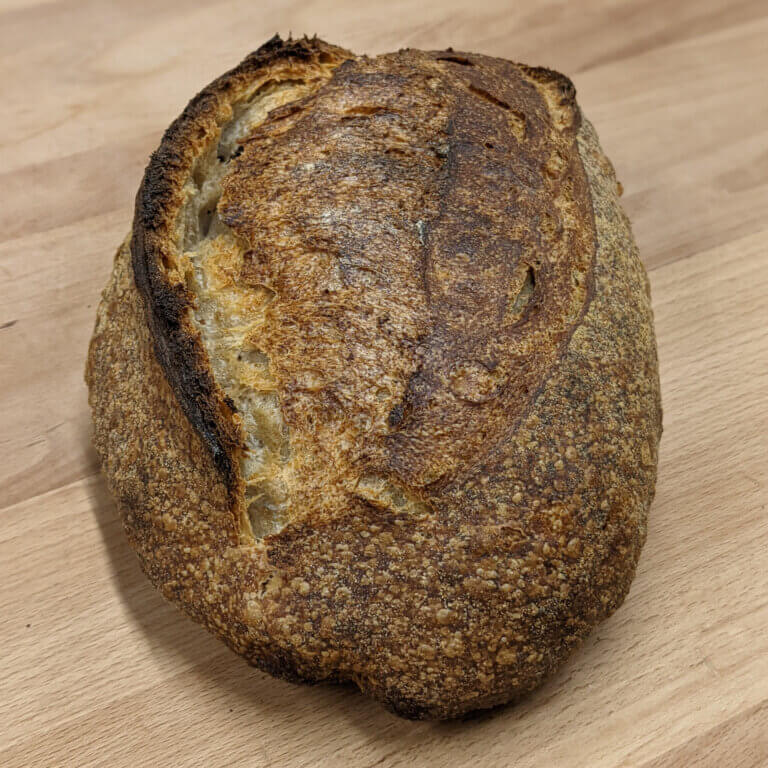 Taking inspiration from San Francisco sourdough the Gwyn's Country Sour is our classic loaf. A predominately white loaf with a touch of wholemeal thrown in to add a beautiful depth and flavour to loaf to tantalise your taste buds.
Handmade on site using 100% British grown wheat.
Flour milled by Wessex Mill in Wantage.
Made over a 48 hour process.
Allergens: gluten (wheat)