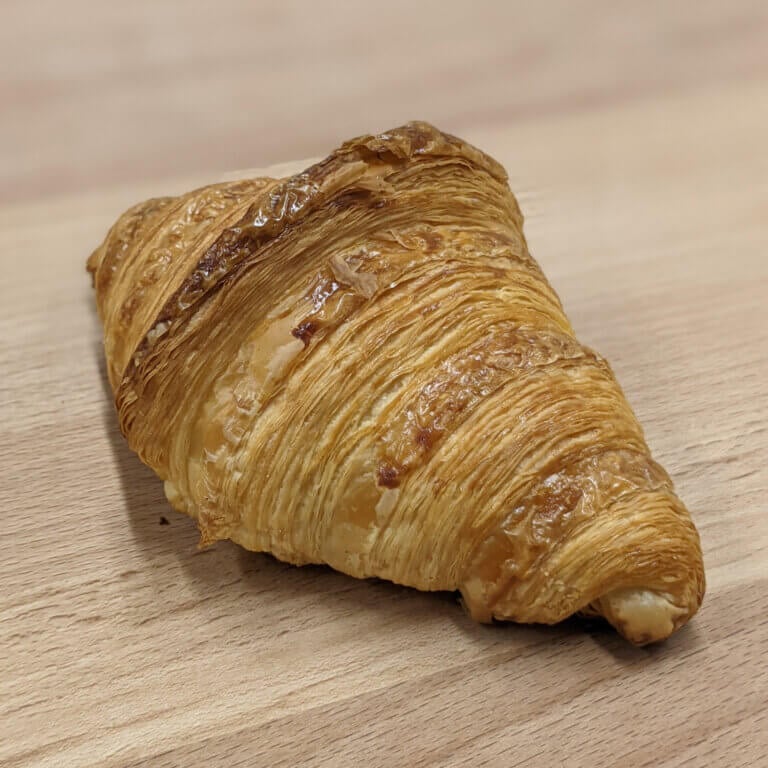 Beautifully buttery using butter that has been made by Ampersand in Oxfordshire. Crafted and laminated in house to create layers of pastry that flakes the instant you bite into it.
A French inspired pastry made perfectly British.
Handmade on site using 100% British grown wheat.
Flour milled by Wessex Mill in Wantage.
Butter made by Ampersand in Bloxham.
Made over a 48 hour process.
Allergens: gluten (wheat), dairy (milk, butter), egg