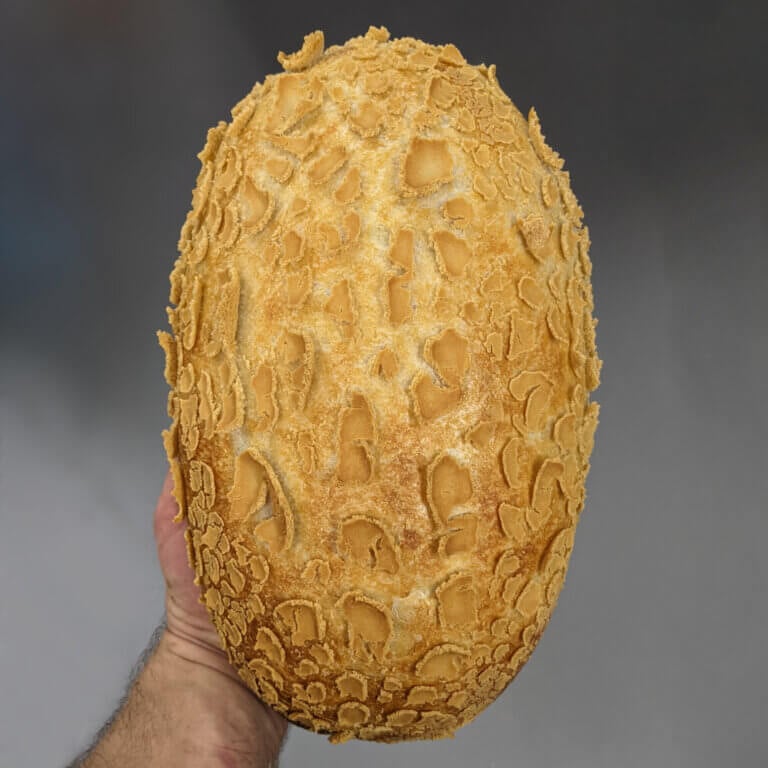 Gwyn's Bakery Leopard Bread is a visually exciting sourdough loaf. Using 100% white flour this loaf is extremely soft and a perfect addition to the family table. Reflecting on childhood memories of tiger bread helped create this stunning bread.
Handmade on site using 100% British grown wheat.
Flour milled by Wessex Mill in Wantage.
Made over a 48 hour process.
Allergens: gluten (wheat)