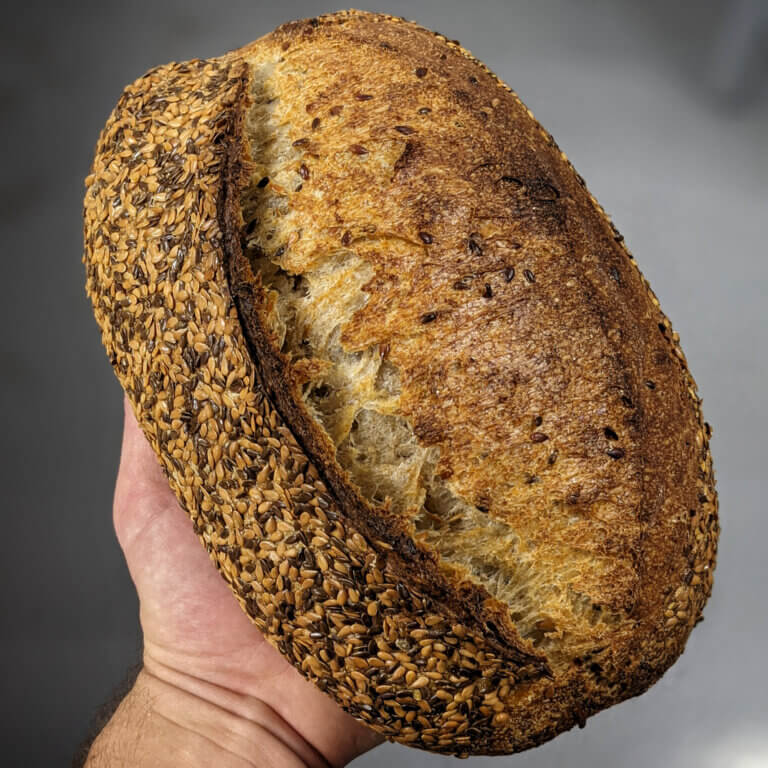 We took our Country Sour loaf and added some local delicious linseeds to it to produce our seeded sourdough.
The linseeds add a lovely toasty, nutty element to the bread.
The linseeds are grown locally at The Linseed Farm in Muntham, Barns Green.
Handmade on site using 100% British grown wheat.
Flour milled by Wessex Mill in Wantage.
Made over a 48 hour process.
Allergens: gluten (wheat)