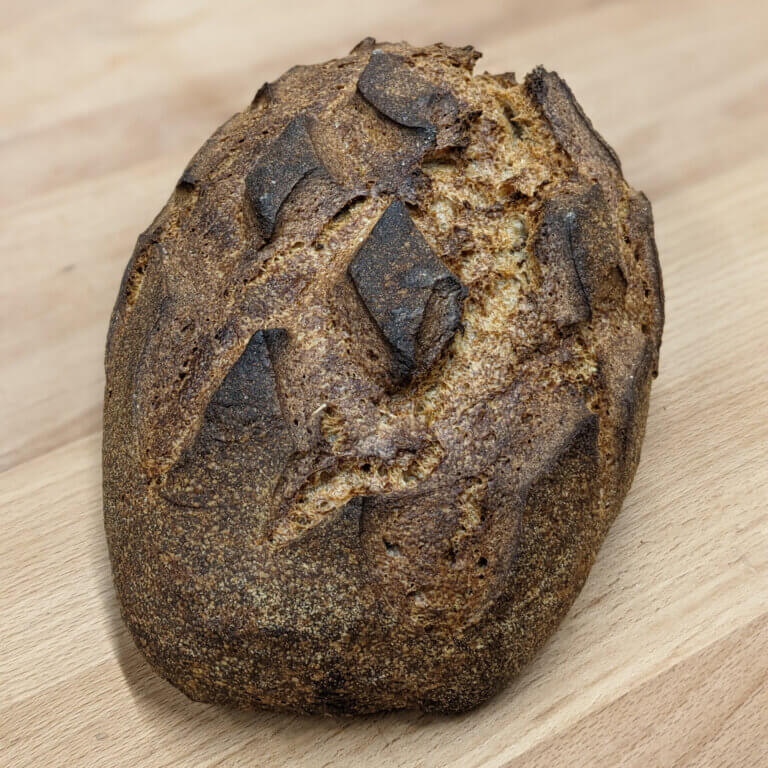 The Spelt loaf is a sourdough bread with an extremely umami, savoury flavour. Using a mix of wholemeal and white spelt this loaf has a beautifully tender crumb with a delicious, toasty crust.
Spelt is an ancient grain closely related to wheat. It contains more minerals than conventional wheat.
Handmade on site using 100% British grown spelt.
Flour milled by Wessex Mill in Wantage.
Made over a 48 hour process.
Allergens: gluten (spelt)