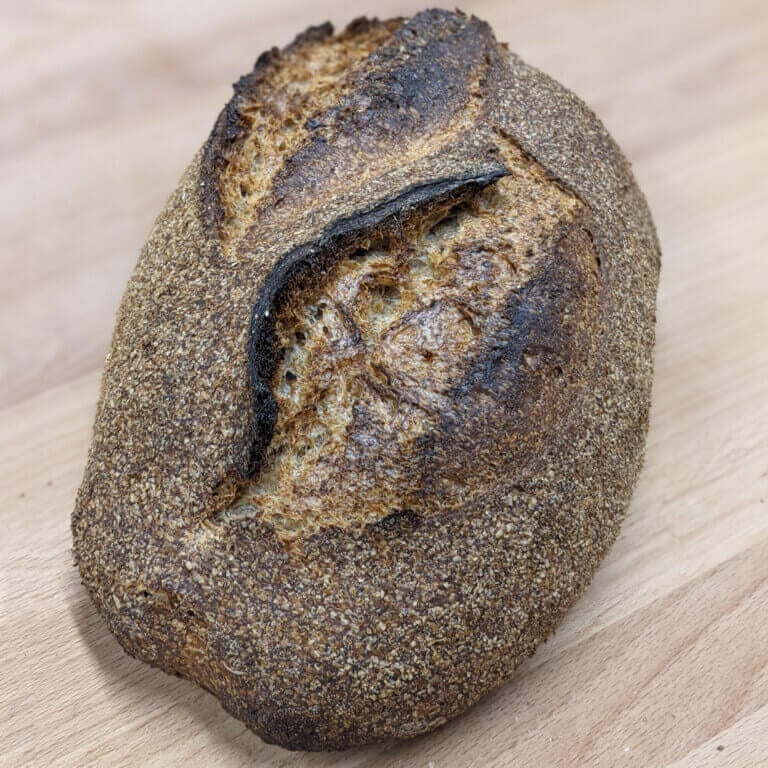 The Sussex loaf is our take on a wholemeal loaf. Using 50/50 white flour and heritage wholemeal flour to create a sourdough with a deep, complex flavour. These smell like hot butter when being pulled out of the ovens at the bakery.
Using heritage wheat from Lodge Farm on the Harewoods Estate in East Sussex. Farmed and milled by Mike Pinard who has been farming there for over 35 years.
Handmade on site using 100% British grown wheat.
Flour milled by Wessex Mill in Wantage & Mike Pinard in East Sussex.
Made over a 48 hour process.
Allergens: gluten (wheat)